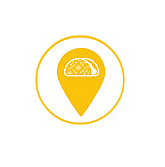 Mr. Pizza Man serves consistently delicious pizza with the best dough, sauce, and ingredients in town! Feel free to create your ideal pizza and add as many toppings as possible! Or try our customer's favorite specialty pizza, Mr. Pizza Man. This amazing pizza contains salami, pepperoni, mushrooms, onions, bell peppers, and sausage. With generous portions and unbeatable flavors, we always have fresh and delicious Italian favorites, including subs, calzones, salads, pasta, sandwiches, and more!
Offering delivery and takeout options, we are dedicated to providing our customers with speedy services and high-quality ingredients. With affordable prices and excellent service, Mr. Pizza Man has San Mateo's best pizza that will keep you coming back for more!
Locally owned and operated, Mr. Pizza Man has been serving San Mateo County since 1999. Our mission is to provide delicious food in a friendly and clean environment. With many years of success, we look forward to adding you to our long history of happy customers.

Free delivery with min. of $15 / Open Daily: 10 am – 1:30 am.
(package surcharge $0.75)
Visit us today: 201 E 4th Ave San Mateo, CA 94401
We use the highest quality ingredients, including domestic whole milk, for our sauce and pizza dough.
Mr. Pizza Man offers dine-in pizza, delivery, and take-out options for families on the go!
Mr. Pizza Man tests every ingredient, dough recipe, and sauce to ensure they are high quality.
WE CATER
MORE ABOUT US
BEST HOMEMADE PIZZA RECIPE
WE CATER
WE CATER: Our catering services also include a variety of salads, appetizers and soft drinks to offer a complete dining experience to you and your guests. Just relax and leave the cooking to us!
We cater a variety of Private Events including parties for Condos & Communities, Holidays, Birthdays (children & adult), Weddings, Anniversaries, Engagements, Family & Class Reunions and Business & Corporate Functions.
MORE ABOUT US
BEST HOMEMADE PIZZA RECIPE