Experience the True Flavor of San Mateo at Mr. Pizza Man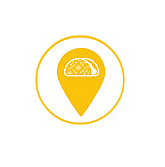 Mr. Pizza Man serves consistently delicious pizza with the best dough, sauce, and ingredients in town! Feel free to create your ideal pizza and add as many toppings as possible! Or try our customer's favorite specialty pizza, Mr. Pizza Man. This fantastic pizza contains salami, pepperoni, mushrooms, onions, bell peppers, and sausage. With generous portions and unbeatable flavors, we always have fresh and delicious Italian favorites, including subs, calzones, salads, pasta, sandwiches, and more!
We offer delivery and takeout options and are dedicated to providing our customers with speedy services and high-quality ingredients. With affordable prices and excellent service, Mr. Pizza Man has San Mateo's best pizza that will keep you returning for more!
Locally owned and operated, Mr. Pizza Man has been serving San Mateo County since 1999. Our mission is to provide delicious food in a friendly and clean environment. With many years of success, we look forward to adding you to our long history of happy customers.

Free delivery with min. of $15 / Open Daily: 10 am – 1:30 am.
(package surcharge $0.75)
Visit us today: 201 E 4th Ave San Mateo, CA 94401
We use the highest quality ingredients, including domestic whole milk, for our sauce and pizza dough.
Mr. Pizza Man offers dine-in pizza, delivery, and take-out options for families on the go!
Mr. Pizza Man tests every ingredient, dough recipe, and sauce to ensure they are high quality.
Welcome to Mr. Pizza Man San Mateo – Your Destination for Unforgettable Flavors!
Nestled in the heart of San Mateo since 1999, Mr. Pizza Man is more than just a pizzeria – it's a landmark of culinary excellence and a beacon for pizza lovers. Here, every slice tells a story of passion, tradition, and a relentless pursuit of perfection.
Artisan Pizzas: A Culinary Masterpiece
Our pizzas are not just meals; they're masterpieces. Crafted with love and precision, we start with our signature hand-kneaded dough, a perfect canvas that sets the stage for what's to come. Our family heirloom recipe sauce is simmered to bring out a harmony of flavors, forming the ideal base for the freshest, locally sourced toppings.
The star of our menu is the "Mr. Pizza Man" pizza, a lavish spread of salami, pepperoni, mushrooms, onions, bell peppers, and sausage – a favorite that keeps our customers coming back for more. Whether you crave the classics or yearn for something new, our menu is a palette of flavors waiting to be discovered.
Catering Excellence: Elevating Your Events
Make your events memorable with Mr. Pizza Man's catering. Whether it's a family gathering, a milestone celebration, or a corporate event, our comprehensive menu promises to delight your guests. We handle the details so you can savor the moments.
A New Chapter: Revamped and Reinvigorated
Embracing change, we recently underwent a transformation, introducing a new management team dedicated to enhancing your dining experience. We value your input and invite you to join us in this new chapter, where tradition meets innovation.
Seamless Online Ordering: Your Favorite Pizza, Just a Click Away
Craving pizza but can't step out? Fret not. Our user-friendly online ordering system ensures your favorite pizza is just a few clicks away. Expect piping hot and delicious pizzas every time, whether it's delivery or takeout.
San Mateo's Pizza Scene: A Tapestry of Flavors
In San Mateo, the pizza landscape is rich and vibrant. From the traditional flair of Mountain Mike's Pizza to the eclectic offerings at Curry & Kabab, the city is a melting pot of pizza styles. At Mr. Pizza Man, we are proud to be a part of this diversity and continually inspired to elevate our craft.
Always Ready to Serve: Open Daily for Your Cravings
We're here for you daily, from 10 am to 1:30 am. Whether it's a late-night craving or an early lunch, our doors are open, and our ovens are ready. With free delivery on orders over $15, your next delicious meal is just a phone call away.
Join Our Culinary Journey
As we continue serving the San Mateo community, we welcome you to join our journey. At Mr. Pizza Man, every customer is family, and every visit is an opportunity to create lasting memories.
Mr. Pizza Man San Mateo isn't just about pizza; it's about an experience that cherishes quality, celebrates flavors, and values community. Join us on this flavorful journey and see why we're not just a pizzeria but a destination for all who seek the best in Italian cuisine.